YOU GUYS.
*screams*
*runs around the house*
*dances*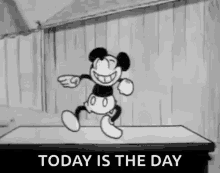 IT IS THE DAY! The Imagine Blog Tour train has stopped here at AFH! So let's cue that beautiful cover and blurb:
Coming September 21, 2021!
It's time to imagine…
Imagination.
Such a small word for such a huge impact it has. Every great story begins here—at that moment after the idea but before the story is completed. The spark. The vision. The idea that will expand into a story that clings to readers' hearts for a lifetime. An author's story is limited only by his imagination, and how far he is willing to go to breathe life into characters. To build the foundations of another world. To see the struggles and envision the victories. To search for the magic burning in the darkness.
Teen Writers' Nook presents a collection of short stories and poems from talented young authors that will take you beyond the boundaries of your mind. From snarky protagonists to the tear-jerking sacrifice. From mystical fantasy worlds to indescribable sci-fi stories. Thrilling adventures, daring choices, inspiring messages, heartfelt romances, and everything beyond. Maybe—just maybe—these tales will have you journey past reality and to the depths of your imagination. Will you take the risk and embark through the pages of this book?
Featuring work from Alaine Darkwood, Alexa Peterson, Allie Jo Andersen, Chloe B. Christensen, Faith Elizabeth, Grace A. Johnson, Grey S. Park, Linyang Zhang, Lissa Johnson, Lorelei Angelino, Penelope Rugan, Selah Sigmon, Victoria Crooks, and V. L. Smith!
Go pre-order the e-book right now!
---
Did you do it? Did you pre-order the e-book? *narrows eyes* Well, you should do it or else Alexa's going to come haunt you in your dreams. And better yet, the book will be available in both e-book and print format! So you can have a physical copy that you can hold IN YOUR HANDS. How cool is that?
Today I will be interviewing the fabulous VICTORIA!! Victoria is a fantastic gal whose story, 'To Risk the Truth' is also featured in the anthology! As I've come to know her over the past few years (just kidding, I haven't known her for that long XD) I've found that she is the sweetest, funniest, most diligent person I've ever met! Y'all better go pop on her blog to see for yourself!! You can visit her right HERE!
Now onto the interview! *gives everyone snacks*
My questions are bolded and Victoria's answers are (not bolded?) I just realized how weird that sounds.
---
#1. Was this the first time you've ever written a short story/poem? If so, what was something you learned through the process?
This actually wasn't the first time I've written a short story! I've kind of been dabbling in writing since I was about 10 or 11 but have just gotten more serious about it in the past year or so. That said, there are a loooooot of written (and *coughs* mostly unfinished) short stories I've done. XD
#2. Where did you get the inspiration for your short story? Was it a particular song, book, or something else?
Hehe, so I have two answers for this one. 😉 The first thing that helped inspire my short story was the ocean! My fam and I were at the beach in June and I just remember looking out towards the water and feeling so amazed at how powerful and beautiful it was as the water crashed against the shore and stretched out farther than the eye could see. It really reflected how powerful God is for creating something like that!
The second thing that helped spark the idea for my short story, was the story of Queen Esther in the Bible. I had been kinda thinking about doing a retelling of a Bible story, but wasn't sure how or which one to use. I can't remember if I actually settled on doing that or not, but either way, I guess the story of Esther just stayed in the back of my head because you'll see a loooot of similar elements from Esther weaving its way into mine. So, I guess it ended up becoming a Bible story retelling after all! XD
That's so cool where you found your inspiration!!
#3. What has been one thing you've learned after going through the process to be published in the Imagine Anthology?
Y'all, I HANDS DOWN had no idea how much editing it takes for even just a 5,000 something word story. (Makes me wanna give a huge round of applause to all of my favorite authors for what they go through.) XD So, although it was a lot of work, I really enjoyed seeing my story morph from a second draft (I actually had my family give me feedback on it before I sent it into Teen Writers' Nook #WayOverTheWordCountThere) ;P into a fifth and final draft!
#4. Can you give us a fun fact of something that happened during the writing and/or editing process? Hilarious typo? Weird fact you had to search? Best edit you received?
Oh hmmm, I'll have to think on that one for a sec. *racks brain* Well, at one point I did way too much research on the speed of sound…along with mind boggling conversions from miles per hour to kilometers to hours and crazy stuff like that. (Mind you, I did NOT do that math by myself. I did it with my pet genie, Google.) XP Aaaand of course, I didn't end up using any of it specifically in my story, but I did learn some pretty cool facts with how fast sound can go and that it's way different (and slower) than the speed of light (which I may or may not have kept getting mixed up with each other.) XD
#5. Do you have any words of inspiration for other young authors?
If you ever enter a writing contest ALWAYS make sure to read and REVIEW the rules constantly. (Let's just say there's an interesting story behind that in my case…) XD
If possible, try not to end up waiting until 2-3 days before the contest deadline to write and submit your story. If you do though, then I will warn you: bleary computer screen eyes and a way too tired mind will be some lovely side effects. (If you're a coffee drinker, then that may be your last hope.) XD
Pray, pray, pray!!! Y'all, I'm tellin' ya, if you're having ANY trouble with your writing then just ask God to guide you and to show you what to do 'cause He will! It may take some patience on your part and some days you may be ready to give up waiting for an answer, but He will give you one in His perfect timing and probably through ways you don't expect! 😉
Y'all, Victoria is the gal to go to when you need advice!
#6. Outside of writing, what do you like to do for fun?
I love to read (obviously) XD, listen to music, play the piano and guitar, hang out with my family, watch movies and TV shows, ummm…what else…OH, well duh. I love to blog! XDD So yeah, that's pretty much it!
#7. Have you ever been published before?
I have, actually! In 2018, I wrote a short story/fanfiction thing for a writing contest hosted by author Susan K. Marlow. I ended up tying in third place (which I wasn't even expecting to win a place at all) XD and it got published in a book with all of the other winning stories. You can find it on Amazon (it's called Into the Sunset 2018 Contest Winners) buuut, hehe, that's the amauter work of me at a pretty young age so I'd advise caution reading it. XD (And in all honesty, I feel like I got "more published" in Imagine since I had a say of the final product and went through the edits. With Into the Sunset I think Susan K. Marlow did all of the edits herself and all I did was write the first draft of a story.) XD
Now I know what I'm going to read this afternoon! XD
#8. What was your favorite part of writing your story and why?
Auuugh, WHY this question?!?! Oh wait, I made it up…eheh. Let's seeeee….I guess my favorite part was writing my main character. I don't wanna say too much out of spoiling the story, but let's just say her worldview is one that I haven't dabbled in before and it was interesting trying my hand at creating the thoughts and opinions one might have with that worldview. I know, that probably sounds super confusing, but if you read my story it might make more sense. 😉
#9 What was one of the toughest struggles you've had as a writer and how did you overcome it?
Oh, DEFINITELY finding the time to write. Which…I'm still in the process of trying to overcome that. XD Juggling life and writing can be really hard especially if you're super busy so I'm working on how to balance both right now.
Who can relate? *raises hand* ME! Balance is such a hard thing in life, I'm sure only a couple of humans on this earth have mastered it. XP
#10 What is one message you want readers to take away from your story?
That God is the greatest being in existence and no one can ever be more powerful than Him. It's just a fact, really. I mean, can you create an entire universe out of nothing by speaking a single word? ('Cause I know I sure can't.) XD It's pretty humbling too, knowing that our lives are literally in God's hands and He could kill each of us in less than a blink of an eye if He wanted to. However, He doesn't do that because He loves us even when we don't act very lovable. (Which is probably a really hard thing to do.) XD
You said it perfectly!
---
Oh my gosh guys, weren't Victoria's answers amazing? *gives Victoria chocolate* THANK YOU SO MUCH for letting me interview you, girl!!!!!! It was a blast!!!! Now y'all, if you want to see yours truly featured on Victoria's blog on the 20th, you can pop on over to her site right here! (I know, I know, I can barely wait either!!!!!) 😉
Remember that Sparks mock cover reveal I promised you? Today's your lucky day! But first, I'm going to start with all the Sparks graphics!
Now it's time for the mock cover reveal!
–
–
–
–
–
–
–
–
–
–
–
–
–
–
–
–
–
–
–
–
–
–
–
–
–
Tada!
How could one person make a difference?
When Taliyah feels like she's drowning in quicksand from school, anxiety, and relationship problems, she quickly realizes that she's not alone in this world of darkness.
---
Here's the rest of the blog tour schedule!
14th – Imagine Blog Tour Kick-Off – TeenWritersNook.com
15th – AllieAndersen.com
16th – GraceAJohnson.com
17th – AFangirlsHideaway.wordpress.com (Hmm, I wonder wherever this magical place is.)
19th – Linyang Zhang – TeenWritersNook.com
19th – ConfessionsOfAReadingGeek1.wordpress.com
20th – AuthorVLSmith.com
20th – GloryForGodAlone.blogspot.com
21th – IMAGINE RELEASE DAY!!!!!!!
22th – Penelope Rugan – AFangirlsHideaway.wordpress.com
23rd – Lorelei Angelino – AllieAndersen.com
24th – LairOfAnEmeraldPhoenix.wordpress.com
26th – YourWriterlyFriendKads.wordpress.com
28th – Blog Tour Wrap-Up – Teen WritersNook.com
And here's the fancy, beautiful blog tour graphic that I can't stop staring at!!! Maybe because it has my blog URL on it. *cough* 😉
Aaah, guys, this is the next generation of life-changing authors!!! I hope y'all are as excited as I am for this release!!!!