Hey guys! It has already been a month! Isn't that crazy? I feel like just last week, I was doing my April wrap up post! And here we are now! I've decided instead of doing a wrap up post for May, I wanted to try something new! (You guys will have to tell me how you like it.) It is a new month. Which means we need new writing goals for this month. You guessed it, we are doing a goals post! And even if you aren't a writer, you can still participate in this post! It is good for everyone, regardless if you aren't a blogger or writer. Without further ado, let's jump right in!
First, we are going to start with some guided questions that will help you create your goals for the month of June. If you would like, you can grab a piece of paper and a pencil. I suggest that because I know for a fact that if you write down all your goals, you are more likely to remember them and accomplish them! So hurry and go grab that piece of paper!
Quick question, before we get into the real questions. Why am I doing this post? Well, it's summer for a lot of us which means we don't have school, etc. So what better time to start writing? Hopefully, this post can get you into the groove so you can accomplish your monthly goals and your summer goals! Alright, I presume that you have your paper right now. If you don't……*narrows eyes*. *Claps hands* Okie dokie!
What is your purpose in writing this book?
Think about that. Why are you writing this book? Why are you writing in general? Is it because you want to teach a truth or a message? Or maybe it is because you've had these characters talking in your head for the past month and you needed to write down their stories?
Wren: *Clears throat* Hey, your-
*Shoves him away* Sorry guys, he can't come in yet. You'll meet him soon! 😉
Or do you use writing as a way to travel to new places? As I like to say, everything exists. I believe in everything. Fairies, mermaids, gnomes, unicorns, etc.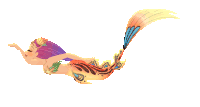 They are all real. If you can imagine it, it's real. So, what is your purpose? Write that answer down and make sure you NEVER forget it. It will help you in rough times.
What do you want readers to learn from your book?
Is there a special message that you want to scream from the rooftops? Is there something you've always wanted the world to hear? Now's your time to shine. Your book can change so many lives. It can change the WORLD. So let me ask you this, what do you want the world to hear?
*Claps hands* Now's it's time to get into the goal setting. You can set goals for just June, or for the whole summer, or even for the rest of the year! We are going to set two types of goals: an improvement goal and a time goal.
Your Improvement Goal
What do you want to improve on? Are you struggling with character development, scenes, internal conflict, villains? Are you struggling with finding inspiration or motivation? Are you struggling with finding time to write? Now take whatever you want to improve and figure out HOW you are going to improve that. Are you going to set time each day in the morning or night to write? Are you going to watch a YouTube video each week to improve your villains? Are you going to find a writing exercise to do each day? Make sure you write down your goal and make sure you complete it! (Note: This can apply for anything, not just writing. Maybe you need to improve at soccer, or practicing the piano!)
Your Time Goal
Now, you need to set a goal time wise. Are you going to finish your first draft by this deadline? Or maybe you are going to finish plotting by a certain time. Maybe you need to be a certain amount through the book by this date. Whatever you need to do, set a deadline for it. It will motivate you more. And make sure you write this goal down too! Write down how you are going to accomplish it before the due date.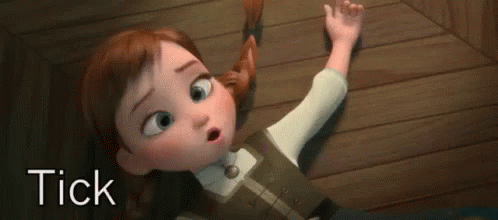 And that's it! I hope you enjoyed this post and were able to write down some goals! I've created a desktop wallpaper for you to help you with your goals and the things you need to get done this June. You can grab the wallpaper right here!