The answer rarely includes the word "great", unless the word to follow is "fool," though I have also heard "disappointment," "frustration," and "chance that he'll get us all killed."

There are other answers, of course. "He was born to cause trouble…"

-The Captive Kingdom by Jennifer Nielsen
IT'S RELEASE DAY!!!!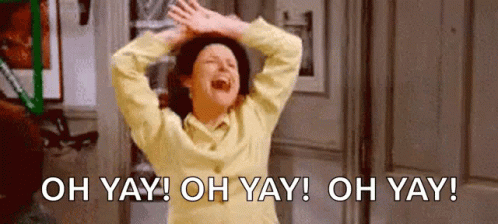 THE SHATTERED CASTLE IS RELEASED!!! *passes around chocolate* Let's celebrate!!!!!!! *turns on dance music*
Now it's time for some fabulous links!! In case you haven't been here for the past couple of days, Issabelle and I have been doing a super fun countdown!! You can use the links below to check out all the other posts!!!
The countdown begins – Teen Writers' Nook
Six days left – A Fangirl's Hideaway
Five days left – TWN
Four days left – AFH
Three days left – TWN
Two days left – AFH
Here's a link to order The Shattered Castle! Here's a link to TWN's previous countdown. Here's a link to The False Prince tag. Here's a link to Jennifer Nielsen's website. Here's ALL DA LINKS! Why am I even putting these links in? – I hate putting in links. Well, today's the exception because The Shattered Castle just came out!
Today, I get to see how well I know this series! Issabelle gave me some trivia questions that I will answer in this post and you can see her answers to my questions on her blog HERE! I will warn you now, you will be chuckling a bit. For some reason, I had the idea in my mind that we would get to use the books to help answer the questions but now I'm wondering WHAT IN THE WORLD WAS I THINKING? So yes, I'm SOOO sorry Issa for giving you impossible questions to answer. XD In my defense, it was early in the morning when I wrote those questions. XP Y'all better go check that out because it's hilarious. AND Issabelle got a lot of them right!!!!!! GO CHECK THAT OUT!!!
Now, are y'all ready??? First, let's thank Issabelle for being such an amazing friend and not giving me super hard questions. XD But even then, I'm probably going to fail 'cause I haven't read the first three books in like a year. Or more. I know I've reread The Captive Kingdom lately, so those themed questions are going to be a breeze. Other than that, I'm going to fail. *ahem*
#1 What is the full name of the Avenian boy soldier in The Shadow Throne?
There was an Avenian soldier dude in The Shadow Throne? *sighs* There's no way I'm making this out alive. I feel like it's that one guy who Sage persuaded to help him? Aaah, I don't know. Gah. This is going to bug me.
#2 Finish this line: "Carthya's not my country," I said, reaching for the door. "Frankly…"
Frankly… I hope Avenia destroys it!
#3 What are Carthya's national colors?
Blue and gold!
#4 In which story(ies) does the character Serena appear?
In which novels? I believe the second book, The Runaway King but I could be wrong.
#5 List three of the pirates' names mentioned in The Runaway King.
I know the name of the guy Sage nicknames in The Captive Kingdom if you wanted to know that! XD Hmm, let me think real hard. Teagut. That's the only pirate I can remember since he cracks me up.
#6 Who tripped Sage when he was running away from the meat butcher in The False Prince?
Only the best character in the entire series… *cough* Mott *cough*
#7 In what year was The False Prince released?
2011? Somewhere in that area.
#8 What is the name of the town that Sage's orphanage was in? And what is the name of the town where Imogen's mother lives?
Carchar? I'm 99.9% sure that's right. But I could be 0.01% wrong. And for where Imogen's mother lives, I don't know. I vaguely remember hearing about it but I can't remember. XD
#9 True or false: The name of Jane Strick's ship was the Red Serpent.
True!
#10 (Bonus question! Not in the books but confirmed by Jennifer Nielsen.) What was the name of the pirate king before Devlin?
No idea. Hmm, now I'm curious! I need to look this up!
---
Before we end this celebration post, I just had to put in a link to some fun fangirl stuff for all the fans! When I found all these videos, songs, comics, fan fictions, and art, I was BLOWN AWAY. THEY ARE ALL SOOOOOO AMAZING!!!! Click HERE for the link that takes you to Jennifer Nielsen's site!!
Make sure to check out Teen Writers' Nook for their celebration post TODAY!!!!
Now for y'all TFP fans: If you could have any character as a best friend, who would it be? Oooh and why? Would you enjoy living in Carthya? Who's your least favorite character and why?