Hello besties!! *waves to all* I'm back!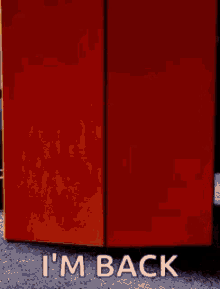 (Yes, I have to include a "I'm back" gif…)
And I brought with me a fun packed post! Now, you may be wondering, where's the TLT post?? Ah yes, I knew you would ask that question. Well, that post will officially be the next post!! (for real this time!) If you haven't submitted questions for this post, you can do so HERE! Even if you were just a spectator, feel free to submit questions!
Now, let's get into today's post! Here are five relatable writing problems for you!
#1 When you sit down to write but realize you forgot all your notes in another room.
This happens to me ALL THE TIME!! I'll go to write and realize I left all my plotting notes in a different room. So, I'll go to fetch them, sit down, and write. Then later in the day, I'll go to write in a different spot and realize I left the notes in the spot before.
AGAIN.
*sighs*
It's a real problem.
#2 Today I'm going to write! NOT.
Does this ever happen to you? (Because it always seems to happen to me!) You say in the morning: oh I'm going to be really productive today and get a lot of words written in my novel!
*night falls*
WHERE DID ALL THE TIME GO?
*cough*
*sheepish smile*
*realizes all the days that I could've been productive but wasn't*
*realizes how many words I COULD HAVE written*
*face palm*
#3 You hop on Pinterest to look up something real quick and end up wasting an hour of writing time.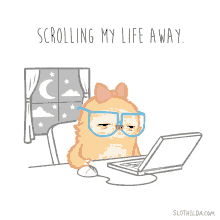 YES, YES, YES, YES!! I relate to this one A TON!! I've wasting so many hours scrolling through Pinterest. Or the internet. (I get distracted easily, okay?)
*composes self*
Okay, I really need limit myself on these types of things. But that's nearly impossible! There's just too much creative stuff on there! 😍
#4 You spend more time making graphics than writing.
I totally don't do this…
*cough*
But, while we are on the subject, if you want to see some awesome graphics from my WIP and read an interview from one of my characters, click HERE!
Excuse me?
*sighs* What Wren? What do you want this time?
When are you going to interview me? I'm the main character of your book after all.
Dude, your time will come.
Can we do it now?
Since when did you want to be interviewed? I thought you would rather be out doing "dangerous" stuff.
Since I got a ton of fans on here. It's like I'm a celebrity.
Go away.
No, ma'am. I'm staying put.
Excuse me, bloggers, while I deal with this problem.
*walks away*
2 minutes later…
*comes back*
There. That's solved. (Don't ask what I did…) XD Which leads us to our next problem.
#5 You enjoy torturing your characters.
*rubs hands evilly* No offense to you Wren, but that's what us writers do. We have to keep the story interesting! And that's the only way to do it, making you go through rough stuff.
---
That's a wrap! Well, first, I have to update y'all on my WIP. It's going great! *cough*
Actually, I've been taking a break. I have been spending too much time on it so I decided to shift my focus to another project for a bit. I've also been making a lot of graphics lately. *hides in corner* *smiles*