The day has arrived!! Are you ready to see the fabulous Imagine cover? Ready to enter a giveaway or see some amazing graphics? Come join me as I announce tons of exciting news!!
---
Yo guys. I think this post might win the award for the most ExCiTiNg information in one post! If you've read the title, you'll know that the first thing on our agenda is the COVER REVEAL FOR IMAGINE!!!! That's right peeps!! My short story, Sparks, was accepted into the TWN anthology book and today, August 24th is the BEST DAY EVER! It is cover reveal time!!!
For their 100 followers celebration, Teen Writers' Nook announced that they were publishing their own book, a collection of short stories by the TWN family! Teen Writers' Nook is a FABULOUS place for all writers, bloggers, dreamers, and everyone in between. The three lovely gals over there are AMAZING!! So, if you are writing a book or wanting to start writing a piece of literature, jump on over there! You WILL NOT regret it!
Before I show you the cover, here's the book blurb!
Imagination.

Such a small word for such a huge impact it has. Every great story begins here—in that moment after the idea but before the story is completed. The spark. The vision. The idea that will expand into a story that clings to reader's hearts for a lifetime. An author's story is limited only by his imagination, and how far he is willing to go to breathe life into characters. To build the foundations of another world. To see the struggles and envision the victories. To search for the magic burning in the darkness.

Teen Writers' Nook presents a collection of short stories and poems from talented young authors that will take you beyond the boundaries of your mind. From snarky protagonists to the tear-jerking sacrifice. From mystical fantasy worlds to indescribable sci-fi stories. Thrilling adventures, daring choices, inspiring messages, heartfelt romances, and everything in between. Maybe—just maybe—these tales will have you journey past reality and to the depths of your imagination. Will you take the risk and embark through the pages of this book?

Alaine Darkwood, Alexa Peterson, Allie Jo Andersen, Britt Chao, Chloe B. Christensen, Faith Elizabeth, Grace A. Johnson, Grey S. Park, Linyang Zhang, Lorelei Angelino, Penelope Rugan, Selah Sigmon, Victoria Crooks, and V. L. Smith!

*gasps*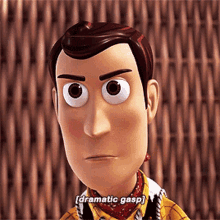 Wasn't that the BEST BOOK BLURB YOU HAVE EVER HEARD???
Are ya'll ready to see the beautiful cover?
–
–
–
–
–
–
–
–
–
–
–
–
–
–
–
–
–
–
–
–
–
–
(Yes, the dashes are back.)
–
–
–
–
–
–
–
–
–
–
–
–
–
–
–
–
–
–
–
Tired of me yet?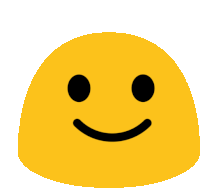 –
–
–
–
–
–
–
–
–
Does anyone ever read these?
–
–
–
–
–
–
–
–
–
–
–
–
–
Here's a little secret for y'all: if you are reading this, comment down below TWN rocks!!
–
–
–
–
–
–
–
–
–
–
–
–
–
–
–
–
–
–
–
–
–
–
–
–
–
–
–
–
–
–
–
–
–
–
–
–
–
😲😲😲 Is that not the most BEAUTIFUL COVER YOU HAVE EVER SEEN?
Imagine is going to be released September 21st!!!! Get ready ya'll for the next generation of young authors! If you are like me and can't get enough of all this exciting news, check out TWN's cover reveal post where they are hosting an EPIC GIVEAWAY!!
What are you waiting for? Hop on over, check out their post, congratulate all the peeps, and enter that giveaway! If you do go on over to the amazing community, you'll get chocolate! 😉
Now, beause I've been obsessing over this graphic, I'm going to show all of you! The gals at TWN made this for me!!
IT'S AMAZING!!!!!!!! I love the flowers and the font and the world map thingy behind it!!!! Ahhh, it is so AWESOME!
Here's one more graphic made by yours truly!
And a mock cover for my short story will be coming soon! You guys, I can not wait until September 21st!!
If y'all want to check out more cover reveal posts, I'll link them (and more to come) below!! Go check them out and congratulate all the teen authors!
That's just to name a few! CONGRATS EVERYONE!! And hopefully as more cover reveal posts coming rolling in, I'll be able to add more names!!
---
Now, I need all those TLT peeps out there to submit some questions for my Legend of Tanith Behind the Scenes post! This is super easy, all you have to do is ask me anything! How did I make the roleplay? How long did it take me? What was the inspiration for some characters? Ask me anything and I'll answer it in my coming post. (Obviously, I won't answer personal questions, too deep questions, or anything that doesn't relate to The Legend of Tanith.)
---
That's it peeps!! Have an AMAZING DAY!!! *exits by dancing*
Tell me below: Did you LOVE the cover for Imagine? Are you going to enter the giveaway? Did you adore the graphics? Who's excited?