Hi peeps! Welcome back! There was a lot of things I could post today such as fantasy character stuff, a Legend of Tanith behind the scenes post, or Memes, Quotes, Pics! but I decided to share this with you guys because it is almost time for me to go back to school! (Don't worry though, all the posts mentioned above will be coming soon!)
Note: I know the title says vlog but this isn't really a vlog. I didn't know what else to call it. XD
I'm kind of looking forward to going back to school and kind of not. I have mixed feelings. Are you guys going back to school or in school already? How has it been going? I would love to hear from you!
My Thoughts on School
I don't hate school. But I don't love it either. There are some days I wish I was homeschooled. And there are some days when I wish I wasn't. (I'm a very confusing person.)
I always look forward to my "good classes." The classes that I know will be fun or exciting that day. And I then I dread everything else. I dislike the classes that suck, I hate interacting with people (other than my friends), and I get so nervous just driving to school that I can't function just right.
Otherwise known as anxiety. That's why school isn't my favorite because it just makes me SO ANXIOUS. Ask my friends.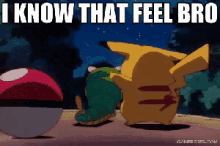 Some people might think that it is just her getting nervous or maybe she's just a little scared. But guys, IT'S A REAL THING!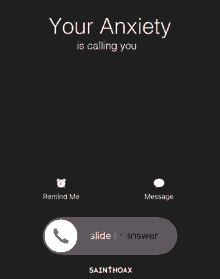 Okay, now I really want to turn this into a "can you relate?" anxiety post. Maybe I'll do this some other time.
But that's my thoughts about school. Honestly, I feel like deleting this section right now because it doesn't relate THAT much but I'll keep it in.
You're welcome.
*mic drop*
Back to School Shopping
Here's where you guys come in! I'm about to do a back to school shopping haul/trip that I do every year and I need some suggestions. Any cute gadgets or clothes you've seen lately?
And I need more help. I got white shoes the other day and I'm debating whether or not to keep them white or paint them.
If I do paint them, what design/colors should I use?
Writing Vlog ☕
For this writing "vlog", I'm going to give you guys a sneak peek into my writing routine. This routine is still being developed and I've been trying new things out, but here's the current schedule I'm following.
I prefer to write either in the morning or in the afternoon. If I write in the morning, I will write outside while the world is quite for a bit. If I write in the afternoon, I will write inside since it would be too hot outside.
In the morning, I will usually make myself a smoothie bowl.
Smoothie bowls always make me feel more productive and definitely get me into the writing mood.
Before I sit down to write, I will grab a couple more things.
First, I will always (or I should always) grab a glass of water. My favorite thing is to put Fruit Infusions in my water to give it a bit of a kick.
Second, I will grab my blue light glasses. These block the blue light that comes from screens and helps reduce eye strain. These glasses are my go-to thing when I'm working on the computer for long amounts of time. If you know me, I'm always trying to find a way to minimize my time on screens between blogging, writing, reading, and editing so my blue light glasses definitely help BIG TIME. Guess what I'm wearing right now! 😉
Then I will sit down and write using the Pomodoro Technique.
What's a writing vlog without a sneak peek of my current WIP? Well, you guys know the WIP I'm working on has Wren as the main character. This WIP is going great! My goal for this book is to get it in the 120,000 word range but I know that's a pretty high goal.
You guys can check out My Writings page for a tiny bit more of information. I'm still pretty secretive over there too. 😅
Here's a few collages/snippets!
Back to School Aesthetic & Flash Fiction Contest
If you guys know me, I love to do contests. To spice up this post a bit and get everyone ready for back to school, I'm having a contest!! This contest will be pretty simple. There are two types of things you can enter.
You can make a back to school aesthetic and send it to me through my contact page.
You can write a back to school flash fiction piece and send it to me through my contact page.
There will be two winners, one in the photography aesthetic section and one in the writing section. I'm not going to go through all the rules because we've done this often, but your entry has to be appropriate otherwise it will not be counted. For the flash fiction entries, your word limit is 1,000 words and does not need to have a title. (But you can if you want!)
Since school is coming up, this will be a very low-key contest so DO NOT STRESS about it! There will be no prizes except that the winners' entries will be displayed on my blog. The deadline for this contest is July *cough* AUGUST 12 at midnight MDT and the winners will be announced the weekend following.
Have fun! Contact me if you have any questions!
---
And that's it! I've never really done a lifestyle post before so tell me how it turned out! See y'all later! ❤
(Yes, I'm bringing back the memories…)
Are you going back to school? What design should I paint my white shoes? Do you want to hear more from my current WIP?