Wren is so naughty. *sighs dramatically*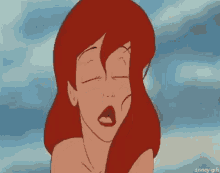 I can not believe I'm still doing this post right now. *shakes head* The things writers do for their characters.
Of course, I get a call on my vacation from back at home. I go to pick up the phone and I hear a voice. It's Wren. And if he's calling, that means it can't be good. I listen as he explains he may have posted on my blog, made a new page, and started a truth or dare game. I hung up right there.
What he didn't know is that I took my iPad on my vacation. I was able to hop onto my blog and look at the "damage" he did.
Oh, Wren.
What am I going to do with you?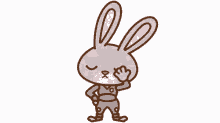 But, because I'm NICE, I'm only grounding Wren for a week. Next post, he will do his truth or dare game. (So if you haven't submitted your dares, you can here.)
After his game, he's kicked off the blog XD. That will be the last you'll hear from him. (For a bit.)
Welp. This is exhausting and what I get when I leave. Well, I'm back after a week of vacation and two weeks without posting! Except for Wren-who posted without my permission-but, I guess he kind of did me a favor in keeping you guys "entertained." I'm not so sure he is a good entertainer. At least he got some info through to you guys!
Okay, so y'all know I went on vacation, and sadly, I can't tell you where I went, but I do have a picture for you.
Isn't it great? *dances*
Also, I'm trying to catch up and read all of your wonderful posts so be on the lookout for me! 😉
Today I will *cough cough* properly *cough cough* introduce my main character, Wren. I've been thinking a lot about whether or not I should bring Wren on here but I guess that decision has already been solved. *glares at Wren*
I know some of you have been asking for information about my WIP and my characters. Today's your lucky day! Here you go!
My main character's name is Wren. (If you didn't know that already.) He's an 18-year-old annoying teenager who has just as much self-esteem to fill a small cup. Right now at least. And he thinks he hides it well. There's only a couple of people who can make him believe in himself.
He used to be a VERY cocky person, proud of what he could do. He still is a bit. But that was before his accident. Before he hit rock bottom. (Literally.) Now he has prosthetic legs and wants nothing more than to get back to normal. (And revenge)
On a positive note, once you really get him going, there's no stopping him. He's that determined. The hard part is getting him past his doubts. He's also sassy and highly argumentative. Just like me. So 90% of the time when we are together, we are arguing. Just facts XD.
This is probably my favorite segment! I'm putting a few quotes down below that Wren says/thinks throughout the book and hopefully you will get to know him better as a person. (Some of them crack me up XD) If you are in the reader (which most of us are XD admit it) click here to view the full experience!
"That's the spirit," I mumbled.
"And it's ten o'clock at night! Aren't we going to run into nocturnal animals?"
I cleared my throat. "Get to the point."
I fidgeted with my thumbs. Was I really about to tell this strange girl how I'd become so weak? So vulnerable?
I cut her off. "I don't need any more pity. I've had enough of it already."
*laughing* The second one always cracks me up because it is so dumb XD!
Now it is time for some favorites! I always love creating favorite lists. (For some reason, I feel like I'm hosting a game show right now.)
Favorite food-some type of meat
Favorite color-green
Favorite clothing-"warrior clothing" (as he calls it)
Favorite place-anywhere he feels safe
Favorite time of day-anytime when it's not dark
Favorite hobby-doesn't have time for hobbies but if he did, it would probably be some type of sport
Favorite animal-a wren (ironic)
I just thought it would be fun to throw in some fun facts about Wren!
Wren's name has a symbolic meaning
He has prosthetic legs
One of the people he trusts the most is a medic
He loves shooting guns
And doing dumb dangerous things
He's an insomniac
He has a fear of falling
Wren lives in a sci-fi, dystopian, magic society
And that's it! I hope you got to know Wren a bit better and maybe you'll see him around some time!
What did you think of Wren? Can you relate to him at all? What are some of your favorite things? Who is your main character? Tell me below!
Aww, using my sign out gif for the first time in a long time makes me happy!