YOLO! You know, kind of like Rolo, the candy? I'm honestly running out of ideas on how to start my posts. How about today we just go for the "I'm back" vibe? Alright, fine I'll try that.
I'M BACK! Hold on a sec, let me go find an EPIC gif. BRB.
2 minutes later…
Okay, let's do this FOR REAL. Hehe.
YOLO! What's up guys???? I'M BACK!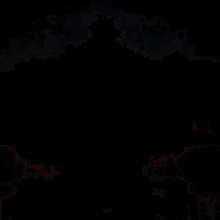 OKAY, NO WAIT. THIS IS HOW I WILL ENTER.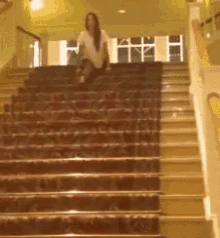 If you are new on here, I will warn you now, I use XD way too much, XD. (SEE?) Also this site is very interactive, for example, we do lots of games. If you've already been here for awhile, you can vouch for that, lol.
Just like I promised you, I have a SUPER FUN post today! (*Cough*, I was supposed to post this a week ago. *Cough*) It was very fun for me to put together and it is going to be very fun for you! Like, very, very, very fun. (Spoiler: it requires you to vote. XD)
Who wants to get started? (ME!)
Today I have paired up with Chloe from Confessions of a Reading Geek to bring you an epic battle!
Chloe: Hi guys, I'm so glad to "be" here! I'm so excited for the post and can't wait to dive right into it! I've been really looking forward to it!! 😉

We are going to BATTLE with our writing. Here's how it will work.
We have a picture prompt and we each wrote little paragraphs, responding to the picture prompt. In the comments below, you will vote for which paragraph you liked better and that person will win. But here's the catch: the paragraphs are anonymous. You don't know who wrote which one. (Evil laughing) So that way you can't just vote for me. (Cause we all know I'll win anyway XD)
Chloe: *clears throat*
Okay, okay, fine. Here's the picture:
That's the picture we based our writing off of. Now, for the paragraphs. SQUEE!
Paragraph #1
I've started to feel like I could disappear and nobody would care, let alone notice. And sometimes, I do. So often that it's almost like all I am is a reflection that could be seen in glimpses on occasion. That thought popped into my mind as I stared down at the puddle on the street beneath me.
I could see my silhouette and I watched as rain softly pattered down, creating slight ripples in the plashets on the road. I stood there on the pavement looking at the world around me for nothing in particular, but sucking it all in like it was all I had left.
It was cold and dreary.
Just like I felt on the inside.
My breaths warmed the tip of my nose as I breathed out and the icy wind slashed at my face. As I stood there alone in the cold, a lump pinched tight in my throat.
Ever since I lost him, my life had crumbled before me, and the only love in my life was lost forever.
Now I stand here in the middle of a path wrapped up warm against the icy fingers of dusk.
Cold and alone,
invisible to this world.
If you want to vote for that paragraph, tell us in the comments below!
Paragraph #2
Don't. Even. Think. About. It. I know you want to buy those shoes. I mean who wouldn't? The way they sit there on the shelf, wrapped in paper, and placed in that lovely modern box. That's tempting for sure. But you can't. You aren't going to believe what I'm about to tell you. But I'm telling you anyway so that you will not make the same mistake as my people did.
Once you put on those shoes, you will be mind-controlled.
I knew you wouldn't believe me. But you must. You see, there's a whole mystery you don't know about. There's more beyond your dimension. And there's this guy that's willing to go any lengths to get what he wants. And those shoes, that look plain and ordinary, are his way of turning you into his army.
Most of the people around you are already turned. They act normal. But they aren't. I'm begging you. Listen to me. We can't give him what he wants. How do I know all this?
Well, I might just be the last human in my dimension alive. He's coming for you.
Don't say I didn't warn you.
If you would like to vote for that paragraph, tell us in the comments below.
But we also have another catch.
WE HAVE A CONTEST FOR YOU!
Yep, you read it right! We are going to do the exact same for you! You, my lovely readers are going to battle it out in your own battle to see who will the win the Writing Prompt Battle 2021! Chloe and I will be the judges!
Here are the rules:
Your flash story must be a maximum of 100 words.
It must be written in an 11 or 12 point font of your choice.
Your story must be appropriate and clean.
Only one submission is allowed.
Your story must respond to the picture prompt. How you do that is your choice.
It must be submitted before the deadline.
Aren't you already excited? YAYA!
Ways to submit:
You can contact me through my contact page.
You can fill out the official form HERE.
Or you can submit two comments, one to vote for Chloe and I's competition and then once your entry is ready you can fill out another comment and we just won't approve it that way no one can see your entry. Does that make sense? If you submit this way, we will take your story and change the font size to make the guidelines.
The contest deadline is May 8th at 11:59 pm MDT.
(I made sure to make that big so no one would forget XD)
And now here's the special moment! Are you guys ready to see what picture prompt you will be responding to??
3
2
1
Isn't that beautiful? That's the picture that you will write your flash story to! Now, here's what the winners will receive.
Winners:
1st Place: You will receive an award ceremony (yes you will be crowned), an award logo to display on your site (if you have one), you will receive a special part for something I have coming up, and your story will be portrayed here.
2nd Place: You and I will play a game for a collab much like this one and you will get a collage based on your story!
3rd Place: You will get a special say in the next Memes, Quotes, Pics!
EEEK! Are you guys ready to see who will be the next Writing Prompt Battle winner? Hopefully you guys can share this so we can get as much people to participate in the contest as possible. (*cough cough* REBLOG *cough cough*) No, just kidding XD. I mean you can if you want, that would mean a lot! Who wouldn't want those prizes I listed above?
Remember to vote for the paragraph you think won out of Chloe and I and submit your entries before May 8th!
LET'S SEE WHO WILL WIN!
[If you need writing tips, go to my other site and perhaps some might help you win! XD]